The production line of flexo resin plate and PCB film has passed the completion acceptance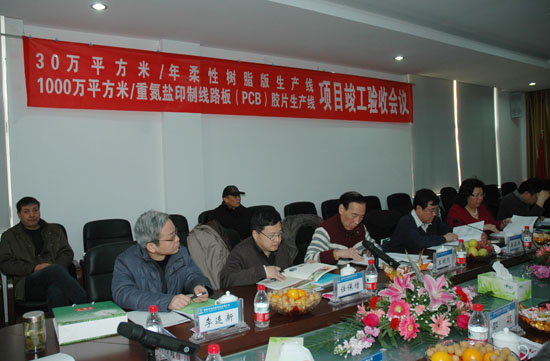 The flexo resin plate production line with capacity of 300,000 m2 per year and diazonium salt (PCB) film production line with capacity of 10 million m2 per year has passed the completion acceptance recently. The participants spoke highly of the two projects.
Commissioned by China Aerospace Science and Technology Corporation, Lucky Group Co., Ltd organized the final acceptance conference with attendance of experts and relevant departments of Lucky Group.
Experts believed that the flexo resin plate, which self-developed by Lucky Huaguang, is a new product with independent proprietary intellectual property rights. It has a vital role in upgrading the companys products structure and keeping up with the direction of the development of international printing. Extensive relevance of the project pulls the effect remarkable, promots the industry to the direction of more environmental friendly and more scientific and drives faster growth of domestic consumer demands and exports. The operation of PCB diazonium salt film production line has broken the international high price monopoly to ensure market supply.
Acceptance Group agreed to pass the completion acceptance after the investigatation of the completion acceptance materials of the two projects and inspection and discussion of the work site.
Wang Lijun, project management department manager of Lucky Group, expected to accept the comments and suggestions as soon as possible and to make the project construction better. He also hoped to get more support from experts for the development of Lucky Huaguang.